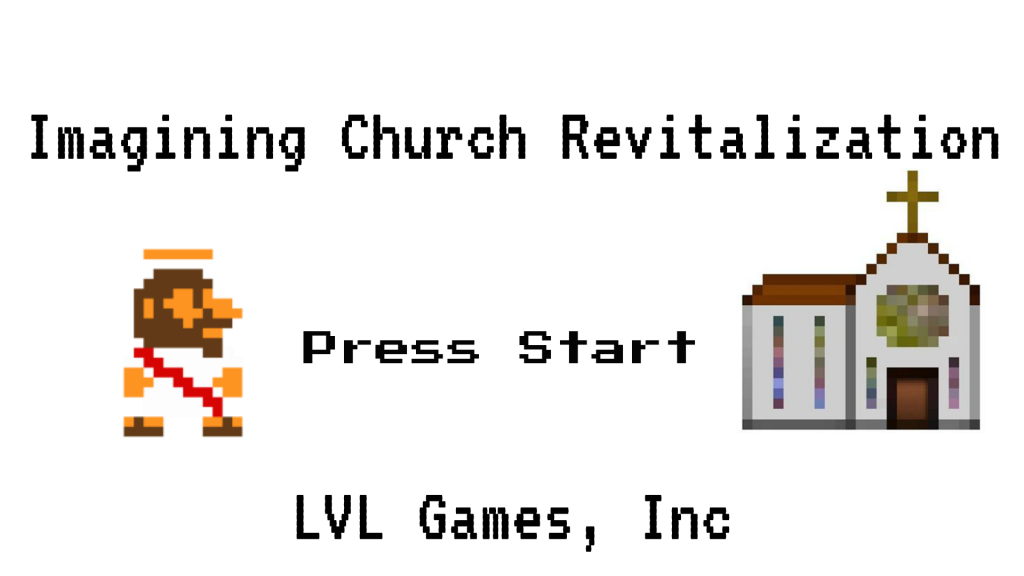 This past fall, I was invited by my friend and colleague, the Rev Courtney Clayton Jenkins to give a presentation on Church Vitality at her leadership summit. Pastor Jenkins is the amazing leader at South Euclid United Church of Christ, a church that is growing, vital, and an amazing example of a community of resurrection.
It was a great exercise to think about church vitality and my thinking behind why church matters and how to bring life to a community. It's been an amazing 7 years in two communities that I love. What do I have to say about vitality?
I gave the presentation, making in weird (designed as an 8-bit video game… cause why not?),  interactive and informative. Now I want to share it here in Medina!
During coffee hour following the 10:30 a.m. service, I'll give the presentation. All ages welcome! Come and snack as your normally do (or come back if you attend our 8:15 and 9:00 a.m. services), and let's talk vitality!
What is it? What does it look like for us? What are some concepts that are important to our faith journey and life together?
Join us April 15 and April 22! I designed it as a 4 level game. Each session will cover two levels.
Level One: Know the Story
Knowing the history of the congregation and the community is vital to church vitality. How can you know where you're going if you don't know where you are?
Level Two: Task-Mission-Climate
The church is often task driven. We have so much to do! Worship, feed the hungry, clothe the naked, council, meetings, visitations, etc…. What if we have it backward?
Level Three: Be the Church
What if the church isn't something you go to, but who you are?
Level Four: Tell the Story
There's good news that people need to hear!
Click here for the Facebook Event!