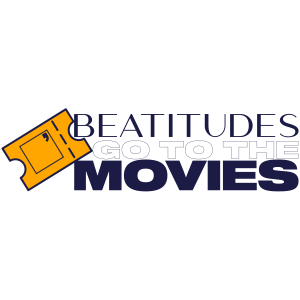 Jesus gave us some blockbuster teachings. They've been a hit ever since they came out.
The worship team has missed going to the theatre, so we'll decorate the building like a movie theatre! They have chosen eight films – from classics to recent award-winners – to gain a better understanding of each of the eight blessings imparted by Jesus in Matthew's Gospel.
We'll explore the Beatitude concepts through popular movies. We'll even gather and watch a few at our pergola (or Fellowship Hall if the weather is bad) at 8 p.m.
As the late theologian Rachel Held Evans wrote in her book Inspired: Slaying Giants, Walking on Water, and Loving the Bible Again, "The kingdom, Jesus taught, is right here–present yet hidden, immanent yet transcendent. It is at hand–among us and beyond us, now and not-yet. The kingdom of heaven, he said, belongs to the poor, the meek, the peacemakers, the merciful, and those who hunger and thirst for God. It advances not through power and might, but through missions of mercy, kindness, and humility. In this kingdom, many who are last will be first and many who are first will be last. The rich don't usually get it, Jesus said, but children always do. This is a kingdom whose savior arrives not on a warhorse, but a donkey, not through triumph and conquest, but through death and resurrection. This kingdom is the only kingdom that will last."
| | | | | |
| --- | --- | --- | --- | --- |
| Date | Beatitude | Movie | Pergola | Streaming |
| June 13 | Blessed are the poor in spirit | Back to the Future | | Netflix |
| June 20 | Blessed are those who mourn | Up | Showing on 6/13 | Disney+ |
| June 27 | Blessed are the meek | The Sandlot | Showing on 6/20 | Hulu |
| July 4 | Blessed are the those who hunger for righteousness | To Kill a Mockingbird | | $3.99 Prime/Youtube |
| July 11 | Blessed are the merciful | Just Mercy | | $9.99 Prime/Vudu |
| July 18 | Blessed are the pure in heart | Forrest Gump | | $2.99 Youtube/Prime |
| July 25 | Blessed are the peacemakers | Brave | Showing on 7/18, | Disney+ |
| August 1 | Blessed are those who are persecuted | Hidden Figures | Showing on 7/25 | Disney+, Hulu, Sling TV |
You can also request these films from our local library.
The summer is a wonderful time to head to the movies, so come out each Sunday or join us on the livestream as we change our attitudes to the beatitudes!