Every day from January 7 to January 25
MISSION STATEMENT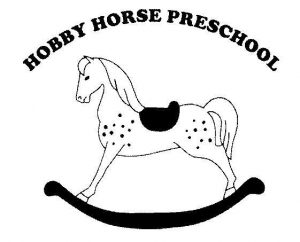 The mission of Hobby Horse Preschool is to provide an age-appropriate, child-centered education in a loving Christian environment.  We seek to foster the development of the whole child by facilitating growth; socially, physically, emotionally, spiritually and intellectually.
REGISTRATION for 2021-2022
Our church owned preschool will begin Registration for the 2021-2022 school year on January 25, 2021. You may review our curriculum, classes offered and fees by visiting our website at hobbyhorsepreschool.org.  If you are interested in scheduling a tour or receiving registration information, please contact our Director, Jennifer Vilimonovic, at 330-722-1445.
Families that are members or friends of our church may register prior to January 25th by emailing Mrs. Vilimonovic at .
Families currently enrolled in Hobby Horse may register beginning January 25 at 9:30am.
Siblings of former students may register beginning January 25 at 10:00am.
Open community registration will begin on January 25 at 10:30am.