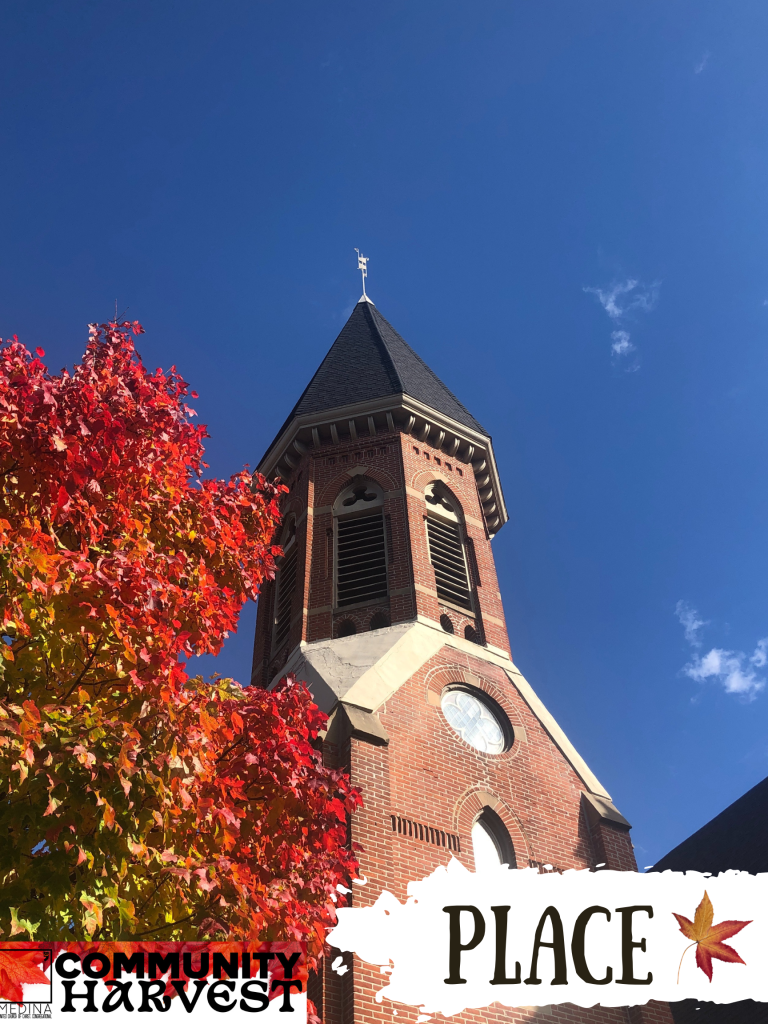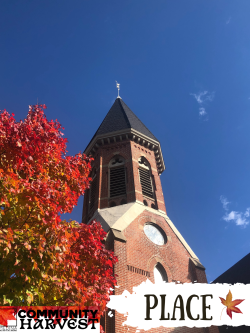 November 13, 2022
"What does your spiritual landscape look like?"
Once again, I'm in Carefree, Arizona at the NGLI Benediction. The Rev. Travis Winckler, senior pastor of Second Presbyterian Church of St. Louis asked us this question in a guided meditation. Travis is from North Dakota and speaks often of his family farm on the prairie.
His spiritual landscape is a prairie. Big sky. Tall grass. Rolling land.  During a hard time in ministry, a mentor advised him, "Travis, you talk often of the prairie. You know that it is inside. You carry that with you wherever you go. You always have it." That helped with his raging emotions.
I wonder what your spiritual landscape looks like. Let's do a guided meditation here and now. Picture a place you've actually been, a place of great peace and rootedness. Where are you? What season is it? What time of day is it? How is the sun hitting you? Let's share with a neighbor where you just were.
Place matters to us and it matters to God. In our sacred stories, we have so many places named but one place that looms large is Jerusalem. This is the home of the Temple, the place where God lives in the Old Testament mindset.  For so many, the Temple was their spiritual landscape. It was big and ornate. A holy place. A place where the divine presence resided and ritual was carried out.
I believe place matters. There are places in my life that matter to me. Atwood Lake is one. A fall forest, particularly a place with hills. Fall never felt right in Toledo, it was too flat. I couldn't see the forest. But October in Athens felt particularly right. Hocking Hills matters to me.
Yet when Travis was leading me through that meditation, I found myself in my backyard. I was by the firepit, there was an amazing sunset. I felt the presence of Kate, Eve, Sam, and our dog Rufus nearby. All was right with the world.
There are places that are with us. They are inside us. It might be our hometown. It might be our backyard. It might be the Grand Canyon or some majestic place we visited once but left an indelible impression on us.
Diana Butler Bass writes, "Home is a central theme in the world's great religions: Jews seek a homeland with God; Christians proclaiming that God dwells within our hearts; Muslims facing home to pray; Buddhists finding a true home in enlightenment; Druids and Wiccans worshipping gods who make their home in the seas and trees. Humans build temples to shelter God's presence, we mark sacred places with shrines, we bury, float, or burn our dead so that they might find their way home to God."[1]
Home shapes us. Shapes us in ways that give us both an outer and inner landscape. We have spiritual landscapes. We'll have full times. Garden times. Like the Garden of Eden in Genesis or the garden back drop of the lovers in Song of Songs. A paradise where everything is verdant and green. Filled with delights and love and fruitfulness.
There will also be desert times. Like Jesus in the desert for 40 days following his baptism that we liturgically observe in Lent. Or like the Israelites in the wilderness in Exodus, we don't know which way to turn. We feel lost and desolate.
There are threshold or transition moments. Places like rivers where we have to cross from one side to the other. Think of the Israelites coming out of the desert and into the Promised Land. Or Jacob wrestling with the figure in the dark of night before being allowed to cross the Jabbok. The time of the long exile that Isaiah is writing about. A vision of the future so wonderful that the former things shall not be remembered or come to mind. A city of joy, a people who are a delight.
There are those times where we ascend like Jacob's dream of messengers climbing a ladder, ascending to heaven and then back down again with Good News. We have a journey in front of us and we must reach the top of the mountain in our quest for God. As the Psalmist writes in Psalm 24, "Who shall climb the mountain of the Lord?" Well, James, John and Peter did with Jesus to witness the Transfiguration. We have those mountain top experiences. Those amazing moments of clarity and the full sense of the divine. And then they went back down into the valley. Mountains are places where we can see great distances but we can't live up there. We must live down in the valley. Just as there are times when we have great clarity in our lives and then our daily lives crowd in, our routine takes over and we're back in the rush of life. Mountains are positive places of clarity whereas deserts often provide clarity but the road is harder.
There are times of descent. St. John of the Cross coined the phrase "the dark night of the soul." As Psalm 23 artfully puts it, "The valley of the shadow of death." We might have the mountain top experience, but that means we have to let go of something that we held dear or we have realized is not giving us life any more. This is often a transition from "my will" to "thy will be done on earth as in heaven." A time of letting go and readjusting. These times are brutal. And sometimes beautiful. Or "brutiful" as author Glennon Doyle calls it.
I think our gospel lesson gives a sense of letting go. A time where the Temple will be thrown down and a time when we will have to find God when everything seems topsy-turvy. When things on a global scale are violent and dire. A time when our institutions have turned on us. A time when our friends and family have hurt us. A time when we must endure.  We will encounter a time when life will be different and we must re-discover a sense of sacred dwelling. The Early Church was persecuted because they boldly redefined where and in whom God dwelled. As Diana Butler Bass writes, "Jesus's followers made a great deal of trouble when they redefined 'home' to include women and slaves, upsetting the traditional Roman family everywhere they went… making a home together is intended as a grace, a place of sacred habitation, a sign of God's intent to dwell with all of humankind."[2]
When we see God in our neighbor, there is a painful transition of letting go of that which used to divide us. A time to let go of old judgments and fully live into the promise we have found in God. This is the time where our spiritual landscape matters. The people who inhabit our spiritual landscape or helped us find and form it matter. A time where we must find that inner prairie. Or lake. Or backyard. Or wherever.
I am firmly convinced of the Celtic Concept of thin spaces. Thin Spaces are places where heaven and earth collapse and become one. God is felt more closely in these places. There are many places in the Bible: The Garden of Eden, Mount Sinai, the Temple in Jerusalem, the Jordan River. We call it The Holy Land for a reason. Maybe you have encountered a few places in your life. Maybe it's your favorite Metropark in the area.
I don't have a good idea about why these places exist. Maybe God placed them there. Maybe the staggering beauty makes it thin. Maybe a great expression of energy happened to change the place. I feel this in places like Gettysburg,  Antietam, and other battlefields in America. Places where people have gathered for generations and released energy in some form or another. The grand Cathedrals of Europe. The churches I have called my spiritual home. Here.
Just look at this place. It is designed well. It feels like a church. There's a sense of the holy. Maybe it's the soaring ceilings. The history. The way the light comes in and how the building is oriented. Maybe it's the location here at the highest point in town, right off the Square uptown. Maybe it's the energy expended in worship and prayer and singing of hymns. All the energy of Christmas Eve services and lighting candles. The ringing of the church bell for funerals and the commemoration of lives of love.
We have been formed by this place just as we have formed and remodeled this place through the ages. I believe this is a thin spot. I wonder if, for a few of you, this is your spiritual landscape. It has become one of mine.
Sometimes I'm overwhelmed by this call. When news comes of violence. When news of the death of a loved one. When the world feels much too much, I can walk out of my office and spend time in this space. Let this space work it's subtle magic. I meant what I told the children last Sunday; I believe this place is magic. It's not the grand, pull-a-rabbit-from-a-hat type magic. Nor is it the faith-healing, all-my-ailments-will-be-cured type stuff. It is the subtle magic that while I still might have the diagnosis, I will be healed from it. The feeling that I am somehow different following worship. It might not be the whole worship, it might be after this sermon. Or a line from it. Just a moment. A note in a song. The space just after the choir has hit the high note, but the sound is still in the room.
All it takes is a moment. A moment in this place, in this space, and in this time we have carved out to attune to the holy. Two centuries of people have gathered here and have made this place holy. Infused their energy here. Made the space between heaven and earth thin. Home. A holy habitation. A sacred space.
What we do here matters and has cosmic significance. What we do here also has practical significance. Last year, we asked those 40 and under to consider their pledges. Our more seasoned folk of 60 and over are the giving power houses in terms of time, talent, and treasure. We asked our 40 and under crowd to step up in last year's pledge drive.[3] And they did! Our giving year to date is over $10k than what we expected. Also last year, we talked about tithing. If the Biblical tithe is 10%, and we're asking you to do it, then we as a church body should tithe. We are giving 10% away to missions this year. In previous years, we hovered around 5-7%, but this year we're at a full 10%.
We hit the goals that we set! You'll hear more about this year's goals next Sunday. Thank you for how you show up to this place. Thank you for continuing to make it thin with the energy of your time, talent, and treasure. We did what we set out to do this time last year, thank you for that. As my father in-law often says, "The problem with houses is that they're always trying to fall down on you." Our building expenses are up due to HVAC repairs. Our Property and Grounds have been hard at work this year, and they've applied for grants and such to help with expenses. An old building means some higher costs. We'll steward this place together as we've made the pledge to stay on the Square. We've made the pledge to keep this space sacred as it has been since it was built in 1880. That goal you made in 2015 is still alive and thriving. We've added an associate pastor in Meghan and found a dynamic music director in Jenny. Our goal is retention and growth in these positions. Thank you for getting us this far in our building, our staff, and our people.
Let us take the time today to bless this place. To soak it in. To let it work its subtle magic upon us. Let us circle our thoughts around the people we have met here. Let us circle around the generations before us who have stewarded this building well. Let us continue to circle around this place as to keep the ongoing spiritual promise of home alive and well. Hear now a blessing from the mystical poet Gunilla Norris:
I know this is the way many ancients prayed—
circling a holy site to deepen their devotion.
This floor in this house is wood, wide old boards.
When I walk I am walking on the wood in the woods.
I am walking on the life of these trees.
They have been cut and planed
offered up for this sheltering.
My foot falls. The ground rises to meet it.
A holy, ordinary moment is repeating itself.
All the time I am meeting and being met like this.
Your whole creation is ground.
Help me to remember that in this mutuality
We can become home for each other.
You are asking us to slowly become
your holy site.[4]
Works Cited
[1] Grounded: Finding God in the world, a spiritual revolution. Page 169.
[2] Grounded, page 171.
[3] https://www.uccmedina.org/series/project-stewardship-2021/
[4] Gunilla Norris, "Walking" in Being Home (Hidden Spring Publishing, 1991,2001) pages 6-7