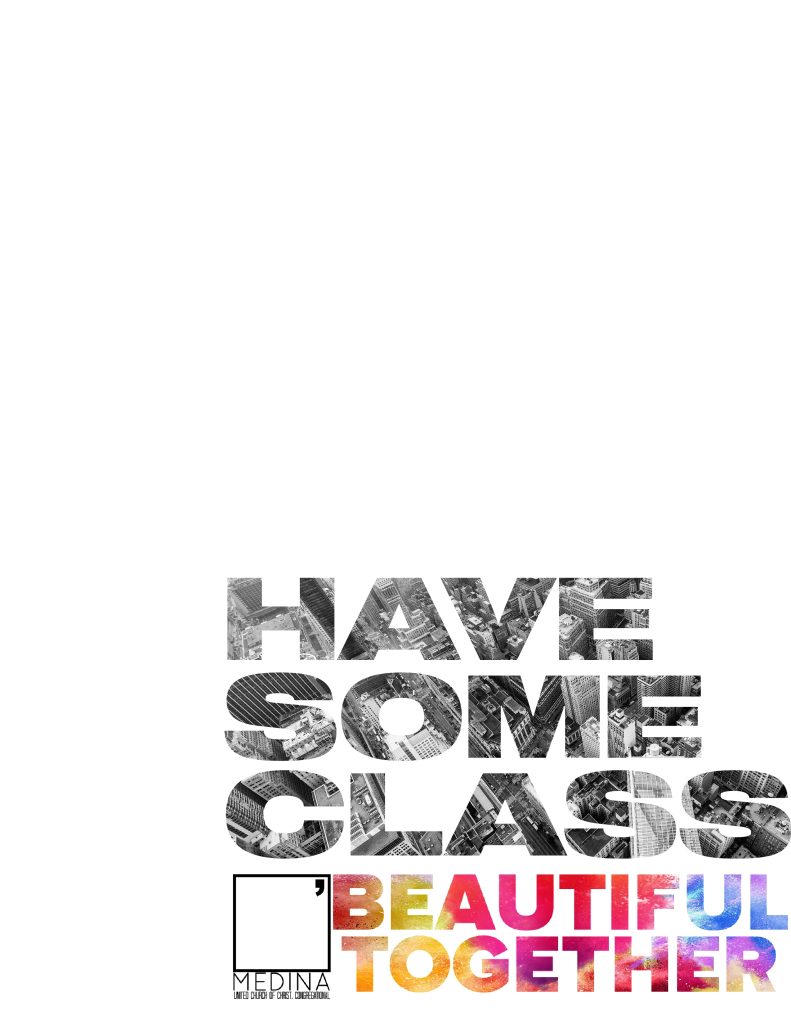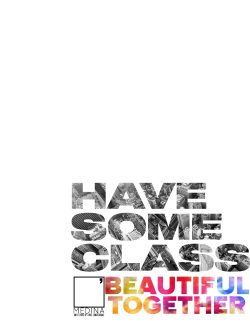 September 25, 2022
Our 9/11 service two Sundays ago got me researching how New York City has changed. It was great to read of all the heartwarming ways folks in the Big Apple have changed for the better, gotten more friendly and are looking out for each other.
There is a story I stumbled on though that has me confused and I'm not sure how I feel about it. There is a street nicknamed billionaires row just south of Central Park.[1] It's the only street like it in the world. There are these brand new, ultra-sleek, super expensive high rises that look down on the Empire State building. The selling price for these apartments is $85 million and up. They sit mostly empty. They aren't lived in as the ultra-rich use these as investments. They don't intend to live in these ever. Real estate is a great investment, especially in New York. It will almost always retain its value and increase over time.[2] Once these property values go up, so do all the properties surrounding these buildings, and it is pricing upper middle-class and especially poor people out of their homes and apartments around these buildings.[3]
In a city where housing is at a premium, empty buildings do not make any sense. These buildings are a place to store wealth and not people. I am reminded of my affordable housing sermon on June 26 where I detailed the impact on our communities of the lack of affordable housing. A Forbes article states that "The lack of adequate affordable housing has a host of negative effects on communities. Housing cost-burdened families experience greater stress relating to food security, health care, retirement, transportation and overall social stability. Also, the lack of affordable housing that is proximate to job centers leads to increased traffic and negative environmental impacts. Among other things, it exacerbates sprawl and creates a lack of diversity in our communities."[4]
A great chasm has been set. There seems to be no way to cross it. People live in the same city, but in two different worlds. There is our world and then the world of the luxury apartments being treated as investments by billionaires. It is happening now. No need to dream up visions of the afterlife where there's heaven and hell, we are seeing it here and now. This is why I'm religious: not because I'm trying to get my ticket to heaven but because the parables of an itinerant homeless Jew in first century Palestine are still true today.
Jesus tells the story of an unnamed rich man and a poor man named Lazarus lying at his gate. A rich man dressed in purple and fine linen, and a poor man covered with sores. A rich man who feasted, and a poor man who longed for the crumbs.
There is no indication that the rich man knows Lazarus. Only the dogs pay attention to the poor man. Yet when the two men die, the rich man calls out to Lazarus… BY NAME. He knew the poor man by name but left him lying at his gate without even a crumb from his table. Worse, the rich man still treats Lazarus as a servant. "Just have him dip his finger in water."
Which prompts Abraham to respond, "between us and you a great chasm has been set in place, so that those who want to go from here to you cannot, nor can anyone cross over from there to us."
Yet this chasm was there before they died. It was a chasm of class. The poor divided from the extremely wealthy. The gated communities keeping out the riff raff. I hear the words of Amos directed to us today, "Woe to you who are complacent in New York and to you who feel secure in Medina, you notable folk of the foremost nation, to whom the people of American come."[5]
We see callousness in our headlines. We see this in people seeking asylum denied services and shipped off to other states. We see this in the lack of affordable housing in our nation and here in our town. We see this in the wealth gap that has been widening and the disappearance of the middle class. We see this in the panhandlers on Court Street. We see this in those who call here and come to our doors asking for a night in a motel or food or help with utility bills.
I confess sometimes I get worn out by the constant need. I need our readings today to keep my focus on how God views things. The words from the Prophet Amos… if you want to be convicted, just read Amos 5 & 6. The Prophet says, and I'm paraphrasing/adding my own interpretation, "God hates your worships. Take away your coffee hours and chili cook offs. Take away your youth group gatherings and pizza parties. Take away from me the noise of your songs, I will not listen to them but let justice roll down like waters and righteousness like an ever-flowing stream." We exist only to help others. That is the will of God. As shown in Jesus' parable today.
It is tempting to want to see ourselves as Lazarus, but can we place ourselves in the rich man's role? Most of us are pretty well off. We're not destitute. Many of you woke up and had breakfast before coming here. Most of us don't wonder where our next meal is coming from. We might not own an empty luxury apartment on Billionaires Row, but we're not living in our car either.
The rich man is a lot like us. Good clothes. Food on our table. He, like us, is concerned for his family. He shows surprising compassion to his family, "I have five brothers! Send Lazarus to warn them!" He's concerned, like we are, for the welfare of his family. It doesn't sway Abraham in the least. "They have Moses and the prophets."
There's an obscene amount of Bible passages about caring for the poor, the widow, the orphan, the stranger within your gate. I study the Bible every day, and I'm trying to incorporate these radical messages into my life to some degree of success… I still must confess, Church; that the great chasm remains within me. I am still nervous when someone asks me for money on the street. My heart can be callous and closed to the people at our gate. I still think of how to FIX affordable housing without being on a first name basis with those who would benefit from this work.
It makes me angry with myself. It makes me depressed. It makes me convicted to do better. I preach this largely for myself, and I hope you benefit from it as well. I need our weekly encounters with our sacred stories to convict me to build community that includes all. Especially those I get nervous around. If community only looks like me, then I've created not a community but an echo chamber. True community challenges. True community confronts us with lives that are not our own. True community challenges us to know the names and listen to the stories. And that is what makes us beautiful together; the sharing of stories and life experience. As we know the names of the poor we begin not to sit in judgement of what they carry, but in awe of all they have to carry in the first place.
I need folks to keep my heart open, for that was me not too long ago. I grew up scrappy, as many of you did. Yet instead of giving me insight into poverty, it did the opposite. I need the insight of this parable by Father Greg Boyle who runs Homeboy Industries in Los Angeles, a nonprofit that works with gang members. Father G has he's called by the homies tells of his church filled with people… but all the wrong people. A big donor, a C&E guy… Christmas and Easter shows up and takes in the scene: gang members gathered by the bell tower, homeless men and women being fed in great numbers in the parking lot, folks arriving for AA and NA meetings and ESL classes. It's a who's who of everybody who was a nobody: gang members, drug addicts, homeless, undocumented. The big giver shakes his head disgusted and turns to Father G… "You know, this used to be a church."
Father G writes, "I mount my high horse and say, 'You know, most people around here think it's finally a church.' Then I ride off into the sunset. Roll credits."[6]
I yearn for this place to be a church like that. I know that to be compassionate as God is compassionate means the dismantling of barriers that exclude. It means destroying that chasm that exists here and now between us. Between the classes. Between men and women. Between all labels we use to divide us. Like Miss Stacie said in last Sunday's message for the whole family of God, "We're all just water bottles. Different shapes, sizes, colors… some of us have straws. Yet we are all capable of carrying the living water. We are all beloved by God."
I'm in love with what Father G is doing and his bold witness of faith in his books Tattoos on the Heart and Barking to the Choir. When I read those, I wonder what holy trouble we can stir up. I wonder how we can call attention to the chasm that exists. Shall we build tiny homes to house the homeless here on our property? Shall we start a letter writing campaign to city council about the need for emergency shelter and affordable housing in our city? I am so proud of our feeding ministries, Operation Homes, Habitat for Humanity support, building homes in Costa Rica, and all our work of support here in Medina. I'm so thankful that last Sunday we took a big step in faith and hired an associate whose full-time job will be to engage us in this work and help us follow the leading of the Holy Spirit in addressing the great chasm.
What holy trouble can we stir up within our own hearts to risk living like Jesus and naming the chasms that exist not just in the first century, not just in NYC, not just in Medina but within our own thinking? For that is what the parable is supposed to challenge: our own thinking. We must confront the great chasm that is within us that keeps us apart from Lazarus.
I'm inspired by Father G's work in his congregation transforming their own thinking in regard to the poor. I think this is the direction we are going. He once asked in his homily, "What does the church smell like?"
People are mortified, eye contact ceases, women are searching inside their purses for they know not what.
"Come on, now," he asks, "What does the church smell like?"
"Huele a patas" one old man who never cared about what people thought booms out. Smells like feet.
"Cuz many homeless men slept here last night" says a woman.
"Well, why did we let that happen here?" Ask Father G.
The answer comes, "It's what we committed to do."
Why would anyone commit to that?
"Porque es lo que haria Jesus." It is what Jesus would do.
Well, then… what's the church smell like now?
A man stands and bellows, "It smells like commitment."[7]
May our commitment rise like incense to our God and may we take away the chasm fixed between us and the poor in this life. Let us situate ourselves on Lazarus' side of the chasm, for that is where the divine always takes up residence. Amen.
Works Cited
[1] Why Billionaires Row Sits Half Empty: https://youtu.be/Wehsz38P74g
[2] See around the 10 minute mark of the above video.
[3] The Vice report I first stumbled upon: An artist tricks her way into million dollar penthouses: https://youtu.be/aKwkMZbeeGo
[4] https://www.uccmedina.org/sermons/no-place/
[5] Pastor Luke translation of Amos 6:1.
[6] Tattoos on the Heart, page 73.
[7] Tattoos on the Heart, page 78.